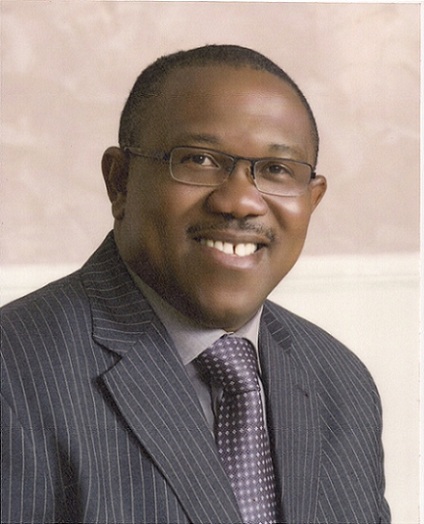 When it comes to politics, you definitely need to expect either the expected or the unexpected especially with the upcoming elections next year. You might say what a shame but that will be your business as

Peter Obi

, former Governor of Anambra State officially left the All Progressives Grand Alliance (APGA) and has joined Nigeria's ruling party – People's Democratic Party (PDP).
The official switch took place at his home in Onitsha.
National Publicity Secretary of PDP,
Olisa Metuh
led the delegation at Peter Obi's home.
The Guardian Newspaper
reports that he had this to say to Peter Obi:
"We need you not to sabotage the aspiration of the president. We have noted your importance and the party believes that at this critical point it is imperative for you to come and join the PDP. The PDP is the only party that fosters unity, others are ethnic based."
He also noted that "the PDP never lost any election to any party; we always lost to Peter Obi."