Thursday, 26 June 2014
Uche Ogbodo who is heavily pregnant and expecting her first child has confirmed to SDK that her 'marriage' which we assumed was solemnized traditionally in October 2013 has packed up. Uche said the relationship was all based on lies and she got to know more about him when she was already pregnant. Such a sad story, find the interview after the cut.
Hello Uche,i have a few quick questions for you.I heard your barely a year old marriage has crashed,is this true?
 .. Well that may be true but what isn't true is that it wasn't really marriage yet because it wasn't fully formalised, we were still in the process of formalising it when all hell broke loose, so I was merely Engaged to be married to Ato Ubby.   
Wednesday, 25 June 2014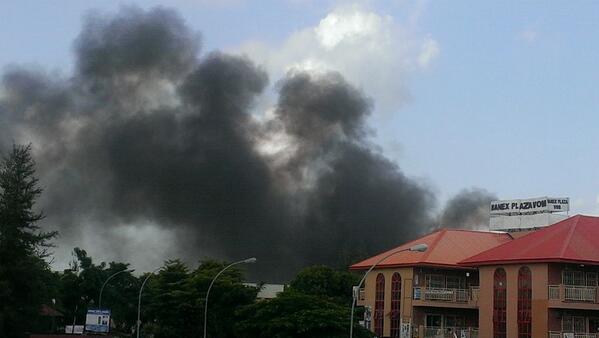 A bomb blast has hit popular Abuja shopping complex Emab Plaza in Wuse II area of Abuja, Nigeria's capital.
Eyewitnesses said there are body parts scattered around the scene of the blast and about 22 people are already seen dead.
Details shortly  and some pictures after the cut
North Korea has promised "merciless" retaliation if a forthcoming Hollywood movie about killing Kim Jong-un is released, say agencies.
A North Korean foreign ministry spokesman said in state media that the movie's release would be an "act of war". He did not mention the title, but a Hollywood movie called The Interview with a similar plot is due in October.
Hollywood actors James Franco and Seth Rogen star in the action-comedy film. They play a talkshow host and his producer who are invited to interview Kim Jong-un, and are subsequently recruited by the US Central Intelligence Agency (CIA) to assassinate the leader. The

 

film's teaser trailer

, posted on Youtube, shows a lookalike actor playing Kim Jong-un, as well as fight scenes involving what appear to be North Korean tanks and helicopters, and a nuclear missile launch.
Mubarak Bala, 29 has been sent to a mental institute in Kano state after he declared that he did not believe in God, according to a humanist charity. He is said to have been forcibly medicated by his Muslim relatives, despite being given a clean bill of health by a doctor.
The International Humanist and Ethical Union say a Lagos-based group has asked a lawyer to take up his case. The

IHEU says

that when Mr Bala told relatives he did not believe in God, they asked a doctor if he was mentally ill.
Despite being told that he was not unwell, Mr Bala's family then went to a second doctor, who declared that his atheism was a side-effect of suffering a personality change, the group says. Mr Bala, a chemical engineering graduate, was forcibly committed to a mental institution, but was able to contact activists using a smuggled phone.
IHEU spokesman Bob Churchill said the group was concerned about his "deteriorating condition" and called for his "swift release".
Meriam Ibrahim, the Sudanese woman sentenced to death for Apostasy, has finally been freed after she was re-arrested at Khartoume airport as she attempted to leave Sudan with her family to an undisclosed location.
U.S. State Department during a briefing with reporters in Washington D.C today said Meriam is now free, safe and secure but didn't make it clear if she'd left Sudan for the U.S, where she's expected to seek political asylum.
Sudanese officials later said they didn't arrest Meriam, that she was only detained over a "travel document issue" that was discovered at the airport but she's since been released and had boarded a flight out of Sudan today. Her whereabouts are currently unknown.
Life is what we make of it. By the end of this post, I hope to have helped you decide whether that statement is true or not. 
There is no doubt that life has its ups and downs. However, how we deal with them can sometimes make all the difference. Today I want to share eight harsh truths that I've come to learn from life. There's also a message in each that I think we can all learn from, and when applied, will improve our lives infinitely
1.

                  
Nobody Can Transform Your Life Like You Can
Wouldn't it be lovely if we didn't have to go behind the wheels, but we could just read a paragraph of a book and become a professional driver? Or, wouldn't it be nice if our friends could do daring things, and we would benefit from them as well? The support and help of others can only take you so far, you're going to have to do your own thing to make big changes in your life situation.
 Do things for yourself and learn to stand on your own two feet. People you rely on won't be around forever, and you don't want to have to use others as a crutch to get anywhere in life.
Obafemi Awolowo University - Applications are hereby invited from suitably qualified candidates to fill the following positions in Obafemi Awolowo University, ile-Ife.

A. ACADEMIC POSITIONS
1) Faculty of Social Sciences

1. Department of Demography and Social Statistics
Area of Specialization
Demography and Social Statistics
Position:
Lecturer I - CONNUASSO4
An indigenous Pharmaceutical company based in Lagos, Nigeria, with State - of - art facilities seeking to employ experienced and dedicated workforce to fill the following vacant positions:
Location: 
Lagos
(A) Sales & Marketing
i) National Sales/Marketing Manager
Requirement 
·

                    
B.pharm from a recognized University, MBA an added advantage, registered with the PON.
·

                    
Minimum of 8 yrs post graduation with track record in Sales, with at least 4 yrs as a National Manager.
Upstream Oil Industry - Our client is an independent company with significant interest In Oil and Gas Industry and seeks to engage experienced, intelligent and self driven individuals to fill the below position as a result of its expansion and development programmes.
We are recruiting to fill the position of:
Job Title: Drilling Supervisors/Quality Assurance & Control Engineers
Location: 
Lagos Nigeria

Minimum Education and Experience
·

                    
This position requres a Bachelor's Degree in Patroleum Engineering or any Engineering Degree (with a minimum of second class upper degree).
·

                    
A Master's Degree in any of these discipline will be added advantage.
Stag Engineering Nigeria Limited - Is a leading wholly Nigerian owned engineering firm in Nigeria. The company has over 40 years experience in providing expert engineering services and mercantile power to discerning clients in Nigeria and West Africa.
At present it delivers over 1,000MW of mercantile power to these clients. The company has recently expanded into the marine and will be expanding its expertise to railway solutions in 2013.
As a leading provider of power generators and mercantile power in Nigeria, STAG has formed relationships with several power generator manufacturers such as SDMO, John Deere, MTU, Stanadyne to name a few. Our relationships with our partners has grown and developed over the years and through them we have maintained high standards required by the international community.
As you progress on your journey, build a catalog of references. Be careful about using former co-workers as references unless you know without a doubt they have your best interests at heart. Everyone who is nice to you out in the real world is not always your friend. Trust your gut instincts! 
Choosing the right career path is difficult enough and that's reason enough for learning helpful ways to start your career without wasting time. Your time is precious, and it is counterproductive to sit there spinning your wheels when you are ready to lead the race. So, without leaving skid marks, let's learn some helpful ways to start your career without wasting time.
1. EXAMINE THE REQUIREMENTS
For the first of the ways to start your career, you should examine the requirements for your dream job or career. Establish everything you need from educational requirements to experience, and write them down. Today is the day that you begin the journey down the list to achieve these goals without wasting your time. Stay focused!
Senate President,

 
David Mark
who led the Federal Government delegation to

 
the World Cup in Brazil
got a bit of the bitter side of the

 
Super Eagles
player when he tried to settle the rift between them and NFF officials.
It was gathered that Mark held a meeting with them before the Iran match which ended 0-0, where the players demanded the country's third man,

 

David Mark

 to pay them $2m instantly from the $8m they were expecting from FIFA for the first round matches, since he was representing the President.
My favorite comedian, Helen Paul has joined the league of ambassadors of telecommunications giant, Globacom. She signed the mouth-watering deal in May, but it was only made public earlier this week.
She

also signed an endorsement deal with GoTV, the same month.
According to TMZ, the husband of "Deal Or No Deal" suitcase model Katie Cleary shot himself to death just weeks after she was photographed getting cozy with actors Leonardo DiCaprio and Adrian Grenier
Law enforcement sources tell TMZ ... Andrew Stern shot himself in the head Sunday while he was at a shooting range in the San Fernando Valley.  
The Central Bank of Nigeria on Tuesday said the third phase of its cashless policy initiative would commence as scheduled in the remaining 30 states of the federation.The development was confirmed by a statement by Mr Isaac Okoroafor on behalf of the Director, Corporate Communications Department of the CBN. The statement further stated that the nationwide roll-out became imperative following the success recorded in the first and second phases of the policy.
It, however, added that as was done in the first two phases of the roll-out, a one-year waiver has been granted on the application of withdrawal charges in the 30 states. This implies that withdrawal charges will continue to apply to transactions above the specified limits in Abia, Anambra, Lagos, Ogun, Kano, Rivers states and the Federal Capital Territory.
You thought it was all about physical contact? Crack a joke or flash your smile and he's sure to get wooed! Tip: It's better still if you are game even for jokes that are played on you.  
Men are crazy. And they get crazier when they see you approach them in those red pumps and skinny jeans with a baggy and casual tee in style and confidence. Although there are a thousand things that make you irresistible, here are the top most unbelievable ones
Oops. Sorry girl. There's a great chance that your guy hasn't even noticed your smokey eyes or the new bronzer on your face. Save money and turn him on!
Lupita Nyong'o
's first ad for

 

Lancome Paris

 

is here and she looks absolutely flawless ! She was announced as the

 

new face of Lancome Paris in April

 

this year and her 1st ad campaign shows the real African  beauty in the brands

 

Teint Idole Ultra 24H

 

Long Wear products.
Authorities in Iran banned women from entering most sporting events following the 1979 Islamic Revolution because mixed crowds enjoying games was deemed un-Islamic.




According to CNN,for the past 35 years, the crowds at

 football games

, Iran's most popular sport have been all male.

Iranian women 

were briefly allowed to attend volleyball matches during the presidency of moderate Mohammad Khatami but the ban was reinstated in 2005 when Mahmoud Ahmadinejad came to power.




In an apparent effort to avoid mixed crowds watching this year's World Cup, authorities warned restaurants not to broadcast games.The president of the Coffee Shop Owners Union told ISNA

 news agency 

that





I found this totally fun, entertaining and inspiring to watch and so should you. I honestly cant imagine the smile that will be on Yemi Alade's face when she sees this video. Enjoy!!!
Tuesday, 24 June 2014
Everyone might be surprised that Rihanna has been keeping it low for a while now but she reminded fans she is still bad gal riri when she shared photos with her baby niece wearing the outfit above. She has been blasted by many ,especially mothers who believe it's very inappropriate considering she was carrying a baby.
Do you think it's inappropriate? Please share your thoughts.
Lance Ferguson-Prayogg has died following a "white collar" boxing match at a nightclub in Nottingham., from Liverpool. He died in hospital after paramedics were called to the Forum club on Saturday afternoon. The gym, in Wallasey, Wirral, in which Mr Ferguson-Prayogg trained, tweeted: "

R.I.P. to one of our finest boxers... we are all totally devastated

."
Staff at the Forum said they were saddened by the news. Shaun White, from Sheffield, was Mr Ferguson-Prayogg's opponent on Saturday. Mr White told reporters that following the fight 

Mr Ferguson-Prayogg left the ring and then collapsed

. A spokeswoman from East Midlands Ambulance Service said it received a call at about 17:24 BST on Saturday, reporting "a male who had lost consciousness".
Microsoft has unveiled its first phone after completing its takeover of Nokia's handset division - and the device is powered by Android.
The operating system, developed by Google, is usually seen as a rival to Microsoft's own Windows Phone OS. Microsoft said the Nokia X2 offered it a way to hook users into its cloud-based services, several of which come pre-installed as apps.
One expert said the alternative would have been leaving "money on the table". "I still find it astounding that Microsoft is making Android phones, but there seems to be a steely determination to take a more open approach for the greater good of the whole company rather than just the Windows Phone platform," said Ben Wood, from the telecoms consultancy CCS Insight.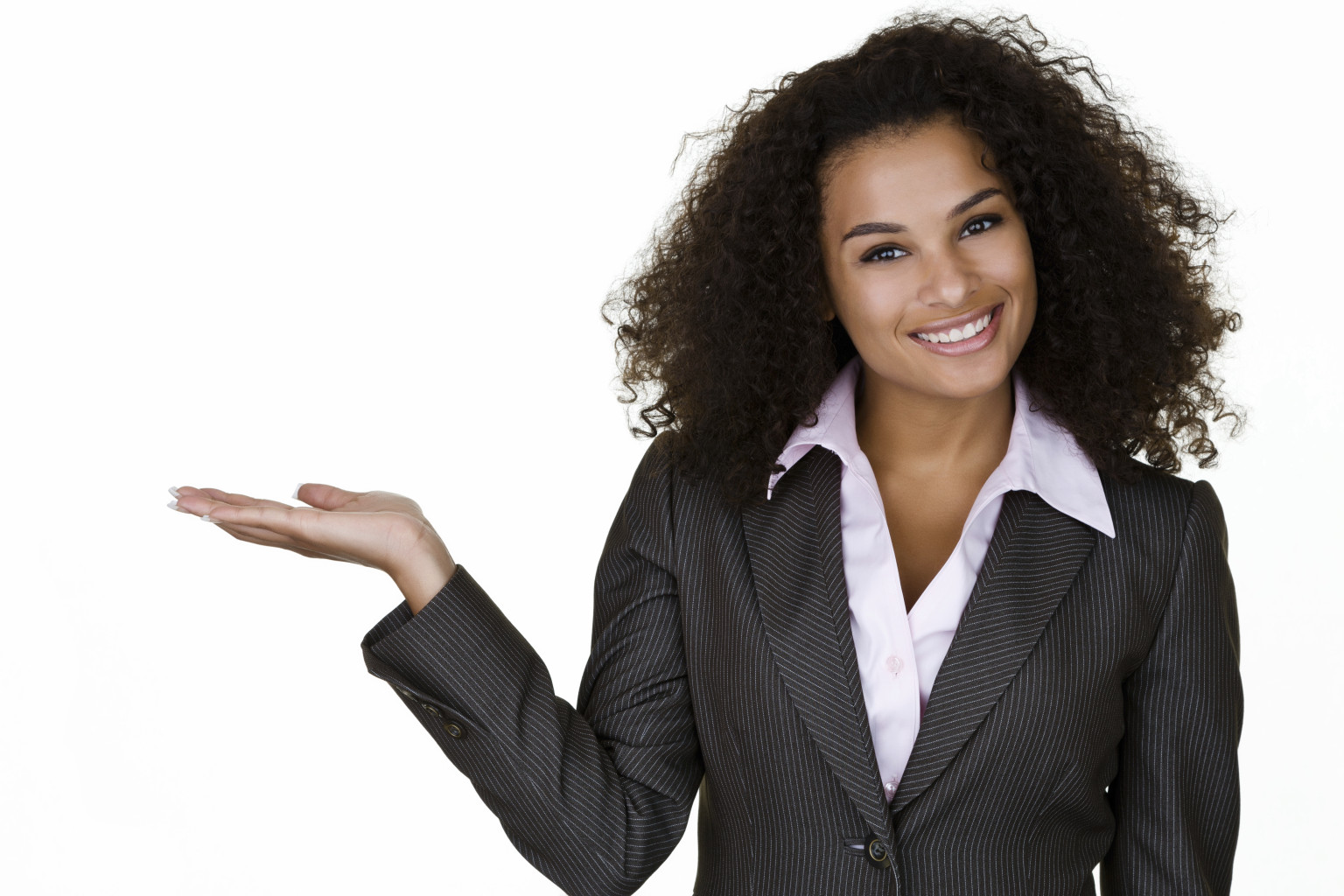 Face it: you're not going to get along with everyone you work with. The most important thing you can do is try to work it out with the other person as adults. Look for ways to compromise. 
Acute absenteeism and constant tardiness are always on a list of worst things to do at your workplace, but let's look at some other actions that can really hurt your chances of success within a company. I'm sure you know several people, perhaps even co-workers, who demonstrate one or more of these worst things to do at your workplace. How YOU decide to deal with the ones that affect YOU, are worth discussing.
"I'm bringing sexy back." Yeah, but umm, not for work. They sell business attire for a reason. Wearing tight fitting, low-cut, or too short clothing is one of the worst things to do at your workplace, and will set you up for failure. Aside from giving a false message, you're also down-playing your business acumen. Poor judgment in a work wardrobe could likely be associated with poor judgment overall.
The Police Service Commission invites applications from qualified candidates for the 2014 recruitment of professional Pilots and Engineers into the Nigeria Police Force:
Job Title: Engineer
Location: 
Nigeria
Requirements
·

                    
Candidates must possess the West African School Certificate 'O' Levels with a minimum of five (5) Credits which must include English Language, Mathematics and Physics and must be graduates of a Recognized Aviation Training Institution.
·

                    
Candidates should be holders of NCAA 'A' & 'P' Licence.
·

                    
Candidates should not be more than 28 years by October, 2014.