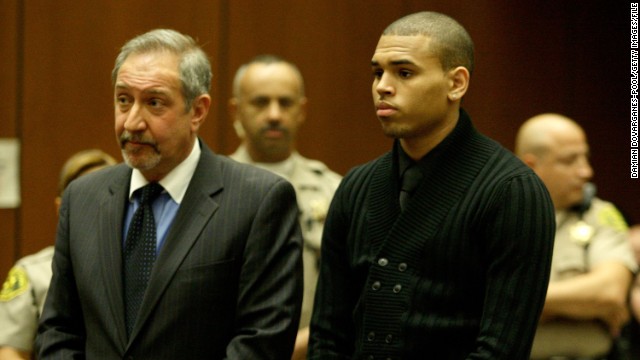 Just two days after he was arrested for allegedly punching a man and breaking his nose, Chris Brown entered rehab on Tuesday evening. His representative confirmed the news to

E!

on Tuesday evening in a statement.
'Chris Brown has elected to enter a rehab facility,' the statement read. 'His goal is to gain focus and insight into his past and recent behaviour, enabling him to continue the pursuit of his life and his career from a healthier vantage point.'
This comes the very day after Chris had his assault charge reduced from a felony to a misdemeanour following his arrest on Sunday in Washington, D.C.
According to TMZ, Brown pleaded not guilty and was released from custody without bail, and he was pictured smiling as he left court on Monday.
Brown was expected to co-headline a concert with girl band Danity Kane at the Roseland Ballroom in New York City on Tuesday night, but he cancelled the gig ahead of checking into rehab.
Earlier on Tuesday, the star posted a cryptic tweet which read: 'In order to go where u have never gone u have to be willing to go where u never been!!!! #OHB! CBE!'